The Training and Visitor Centre has three exhibition rooms and one auditorum:
Exhibition Room "Mars":
You can find information about space missions and the different planets that compose the Solar System, in a size scale. There is also different interactive material that visitors can use to learn more about our communication system. In this room, visitors can also find a 1/1 scale model of one of the two rovers of the MER mission (Mars Exploration Rover), that were sent to Mars; one of them is still sending us information about our peculiar red neighbor. There is, as well, an exhibition dedicated to Mars where you can find real pictures taken by the vehicles sent to the red planet by NASA.
There is a part of the room in which temporary exhibitions are set up. There are two temporary exhibitions at the moment: one about the Apollo Program and another one about the first image ever taken using the DSN (Deep Space Network).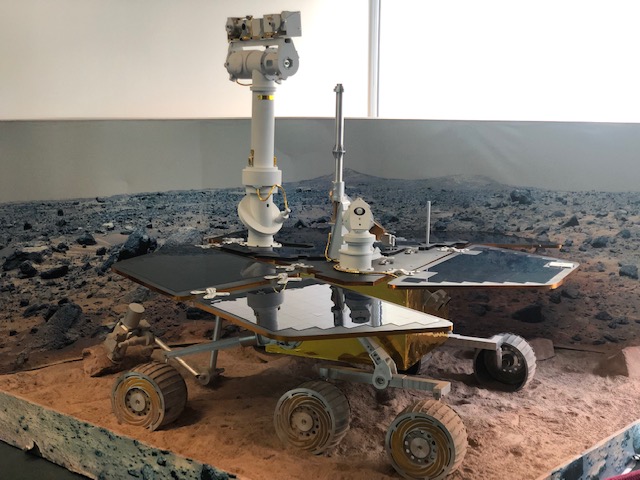 Exhibition room "Apollo":
In this room visitors can go over the history of the space exploration from the beginnings. There are models of different types of rockets, together with things that have been used in manned missions. A display case of space food can be found here, as well as a space suit used by Miguel López Alegría in one of his various Space Shuttle missions, which was given to us by him, as a present.
"Neil Armstrong" Auditorium:
Equipped with a modern technology, and with a capacity for 70 people, this room is generally used to play videos and presentations about space, science and technology, and also about the activities that are carried out by the DSN. Also, conferences and lectures about the space and the universe, as well as what the MDSCC does, take place here.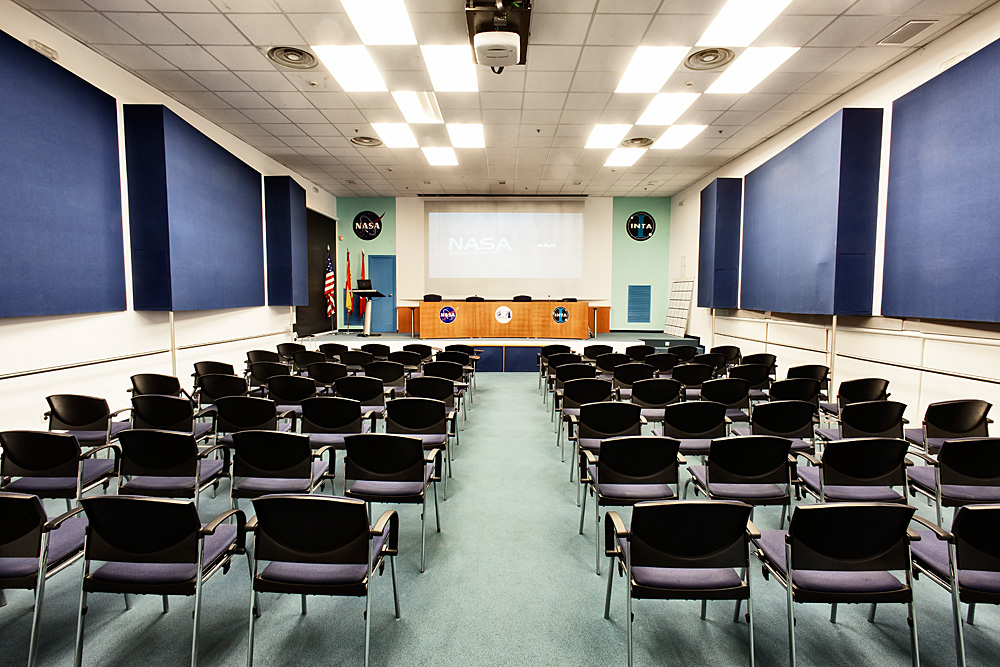 Exhibition Room "Voyager":
With a capacity for 32 students, this room is used to develop the astronomy workshops that our visitor center offers. From this room, visitors can enjoy a panoramic view of the Madrid Deep Space Communications Complex, having the biggest antenna of the complex, with 70m of diameter, as an amazing foreground.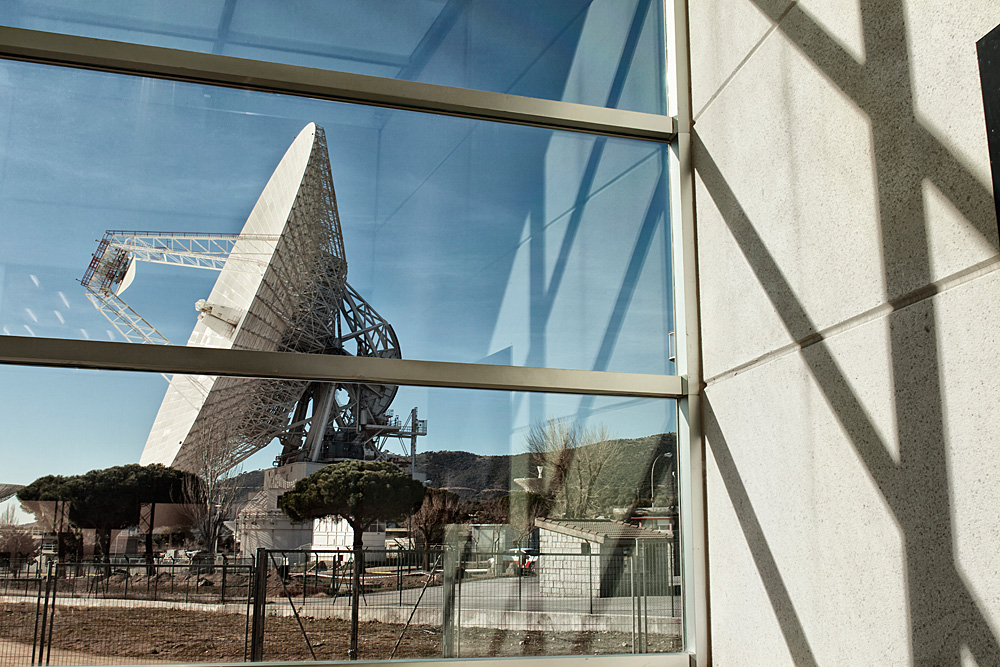 Great Scott
As part of our permanent exhibition, we have a unique object: a piece of a real moon rock! It comes from a bigger moon rock, called Great Scott. It was brought to Earth by Apollo 15 mission. Great Scott has been used to prepare thirteen samples that are being shown in the US, Canada, Switzerland and now here, in our Training and Visitor Centre in Robledo de Chavela, Madrid.