The acronyms MDSCC stands for Madrid Deep Space Communications Complex.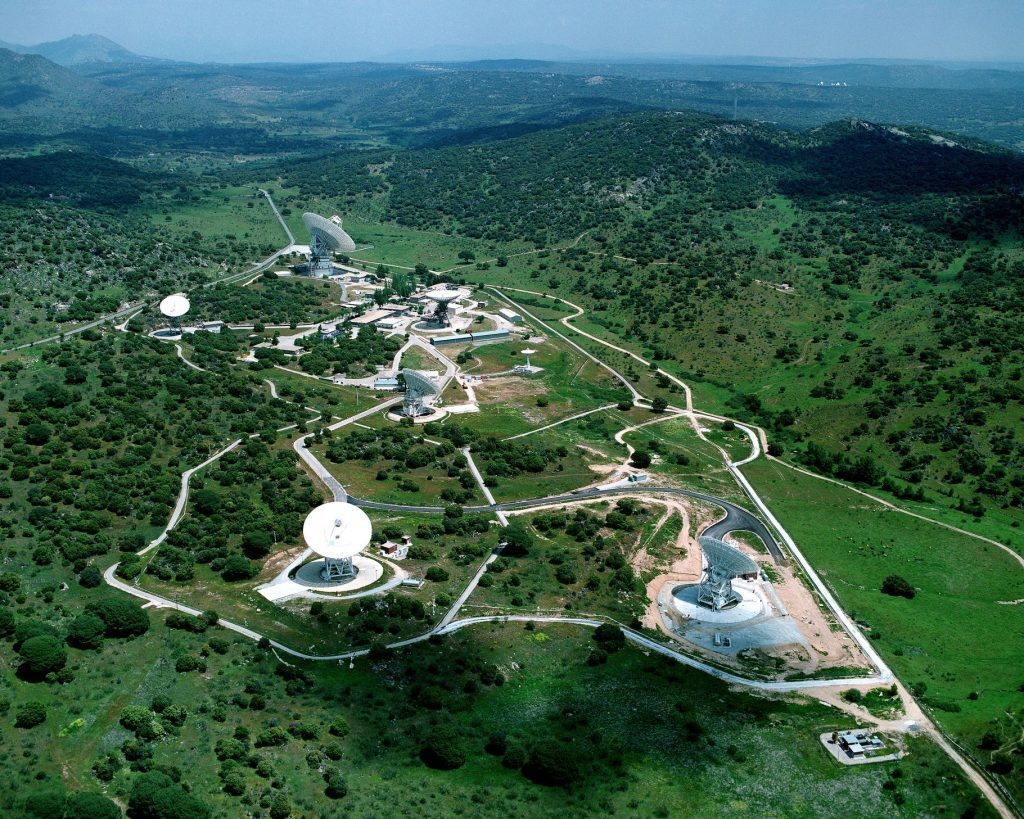 The communications complex started being built in 1964, and its first antenna, a 26m diameter one, became operational the following year. Since then, and adapting to the needs of the Space Agency of the United States of America, NASA, which owns the facility, has grown to the present, with four different diameter antennas equipped for tracking vehicles and spacecraft (two more antennas are no longer in use).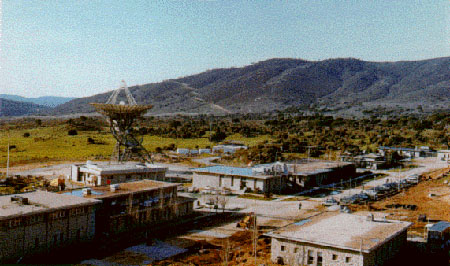 The Madrid complex is part of a global network that has two other centers in Canberra, Australia and in Goldstone, California, USA. The geographical location of these, approximately 120 degrees apart in length, has been chosen to allow vehicles to maintain contact with a ground station, regardless of the daily movement of the Earth's rotation.
The network is internationally known as DSN, Deep Space Network, and it is directed and managed by JPL, Jet Propulsion Laboratory, in Pasadena, California. It currently constitutes the biggest and more sensitive telecommunications system for scientific applications in the world.
The Australian complex is located 40 km southwest of Canberra, near the Tidbinbilla Nature Reserve, from which has taken the name; the American complex, called Goldstone, is in the Mojave Desert, 70 km northwest of the city of Barstow (California). The Spanish complex is 65 km west of Madrid, close to the town of Robledo de Chavela.
Under an agreement between the governments of Spain and the United States of America, dated 29 January 1964, the National Institute for Aerospace Technology (INTA) and the space agency NASA signed up a contract for the operation and maintenance of the Spanish complex facilities. The creation, in 1992, of the state-owned Aerospace Engineering and Services, SA (INSA, S.A.) under INTA, has allowed the concentration of these responsibilities in the new company. INSA has disappeared and Isdefe (Ingeniería de Sistemas para la Defensa de España) is the company that manages the Spanish complex now, from the 21st of Dec. 2012.
As of December 3, 1958, commissioned by JPL, NASA assumed responsibility for the investigation of the Moon and the Solar System by unmanned vehicles. Therefore, most of the functions of the Madrid complex are related to instrumental support communications with the vehicles and probes included in the controlled JPL space programs.
A second field of activity in the Madrid complex is research in radioastronomy as each antenna, and some electronic equipment selected, makes highly sensitive radio telescopes that are able to capture and record the distribution of the energy radiated by the heavenly bodies.